Meet The Doctors and Staff
Drs. Cathy and Greg Mauro are a husband and wife team who also reside in the Paoli community. Dr. Cathy Alderman-Mauro's father, Dr. C.Gale Alderman, has practiced in the Paoli area for nearly forty years. Dentistry is certainly a family affair for the Drs. Mauro. They feel fortunate to be able to raise their family in the very same community in which they practice dentistry, and hope to continue the tradition set by Dr. Alderman for many years to come.
Dr. Cathy Alderman Mauro grew up on the Main Line. She earned a full scholarship to the University of Delaware before completing her Doctorate at Temple University School of Dentistry in 1997. Dr Alderman-Mauro then went on to the University of Pennsylvania to complete an Advanced Education in General Dentistry residency. She practices all aspects of general dentistry from cosmetic procedures to pediatric dentistry.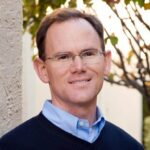 Dr. Gregory Mauro grew up in Bucks County, and is now happy to call the Main Line his home. Dr. Mauro received a Bachelor of Science Degree from Purdue University and then went on to receive his Doctorate from the Temple University School of Dentistry. As did Dr. Cathy Mauro, Dr. Gregory Mauro completed an Advanced Education in General Dentistry at Temple. Dr Mauro practices all aspects of general dentistry. He has furthered his education to allow him to offer procedures such as Invisalign, root canal therapy and surgical implant therapy.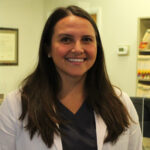 Dr. Martina Khalek earned a Bachelor of Science degree with honors from Gettysburg College, where she majored in Health Sciences and German Studies. She earned her Doctor of Dental Surgery degree from the University at Buffalo School of Dental Medicine and furthered her training by completing a residency program in Manhattan at Harlem Hospital Center in affiliation with Columbia University College of Physicians and Surgeons.
Dr. Khalek is an active member of the Chester/Delaware Dental Society, the Pennsylvania Dental Association, and the American Dental Association. She is committed to providing her patients with the highest standard of care and is devoted to continuing education, including through the Spear Education Institute. She is fluent in German and, while studying abroad during college, spent time working at dental offices in Germany.  When not in the office, she enjoys spending time with her family and friends and exploring her new home in Center City, Philadelphia.
The Drs. Mauro strive to provide a full service practice making each patients experience as convenient and comfortable as possible. By being preferred providers of most major insurance carriers and providing a broad range of services they are able to provide state-of the-art services affordably.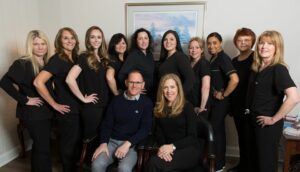 Mauro Family dentistry has recently introduced CBCT technology into the practice which allows them to view your oral cavity in 3D. This significant advancement in technology allows the doctors to diagnose problems better as well as treatment plan advanced restorative procedures involving implants with greater accuracy. It is a wonderful tool that the doctors are excited to offer their patients.
Mauro Family Dentistry has five registered Dental Hygienists on staff. Laura, Christine, Annmarie, Susan and Ashton are all very talented hygienists who love to form long-term partnerships in oral health with their patients. They will clean your teeth in a gentle caring manner, while providing oral hygiene instructions to allow you to take the very best care of not only your teeth, but the entire oral cavity.
Mauro Family Dentistry understands the connection between oral health and one's overall systemic health. By providing thorough examinations the doctors and staff hope to assist you in maintaining your overall well-being. A healthy oral cavity is usually indicative of a healthy body.
As a courtesy to you, Mauro Family Dentistry submits all of your insurance claims as well as pre-approves more involved procedures. Third party financing is available and courtesy discounts to non-insured patients is offered as well.